I have brought you another new design for Christmas today. You can use this unique decoration for Christmas as well as any festive occasion. Today I am going to teach you how to make a Christmas wreath easily from the paper.
A Christmas wreath is a beautiful Christmas decoration. So, let's see how to make this beautiful Christmas wreath.
I hope this wreath that I am making for you will help you to add even more to the Christmas spirit.
So, let's see what we need to make our Christmas wreath.
What you need:
We need green paper to create the Christmas wreath, and what we need is a circle cut out of cardboard. All you need is a circle made of cardboard the size of the wreath you will make. You need to cut a circle in the middle of the circle and remove it. (I have put the circle I want to cut in the photo where I have put the things I want. Cut it that way)
We also need a paper bow made of red paper.
We also need a piece of red paper and scissors as well as glue
Have all of the above ready.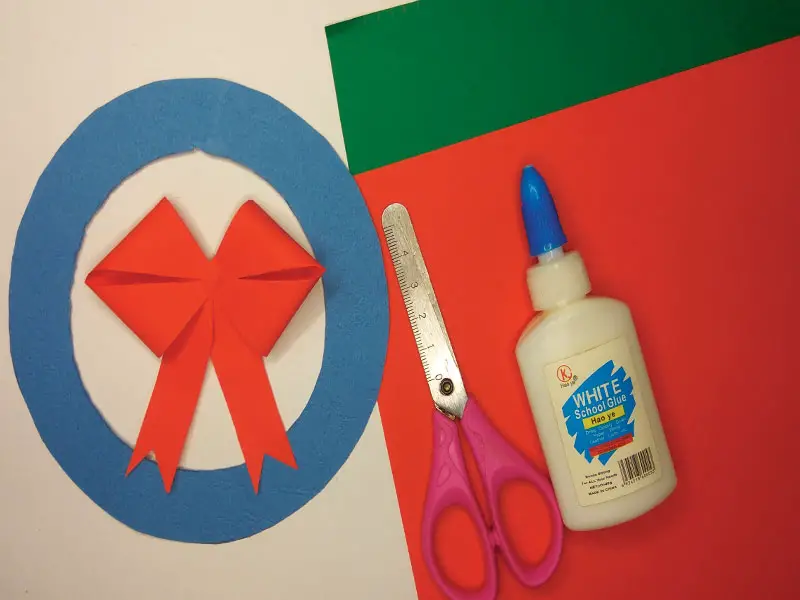 Way of the making
Step 01: Cutting the paper required to make the paper wreath.
Christmas wreaths are often made of green. That's why I also took the green papers.
First, fold the green paper in half. The form should fold the long side.
Cut the folded green paper from the other side, not the fordable side, but from the inside to the inside. The form is not cut separately. Cut inwards to leave about 2 cm. Cut the whole paper into single strips.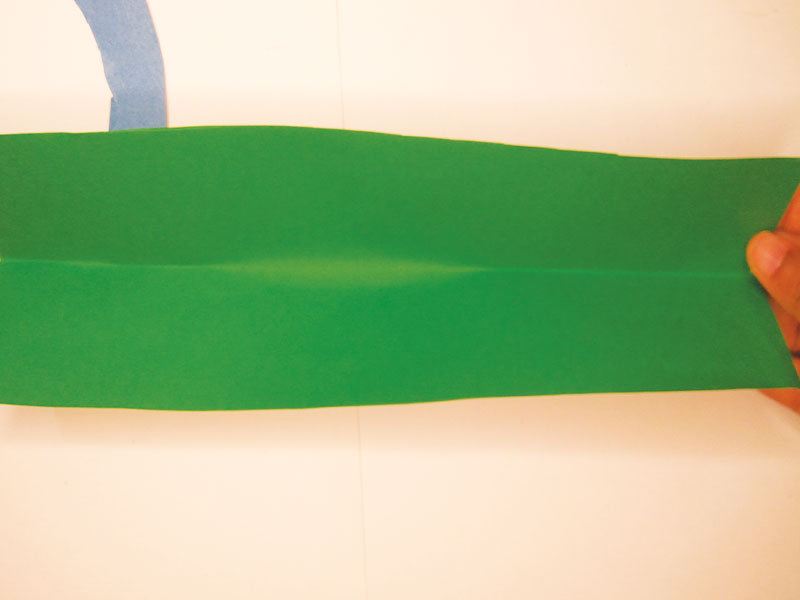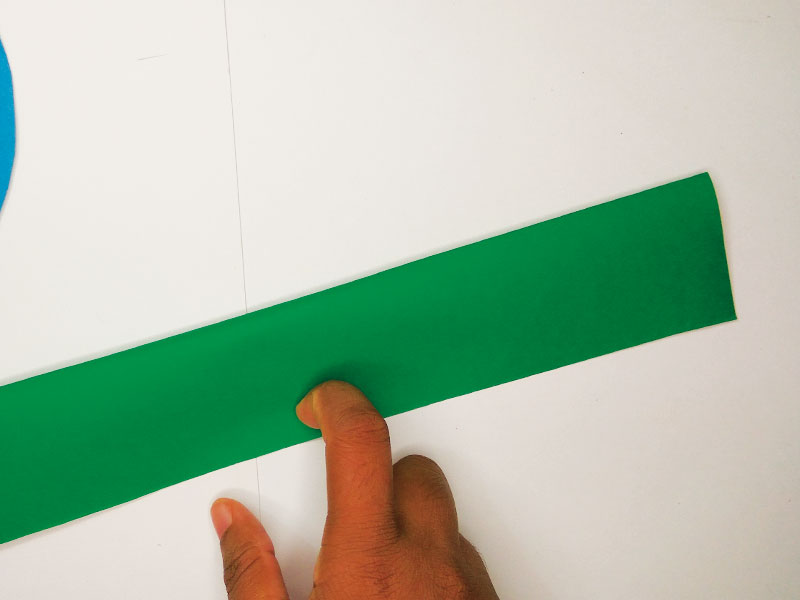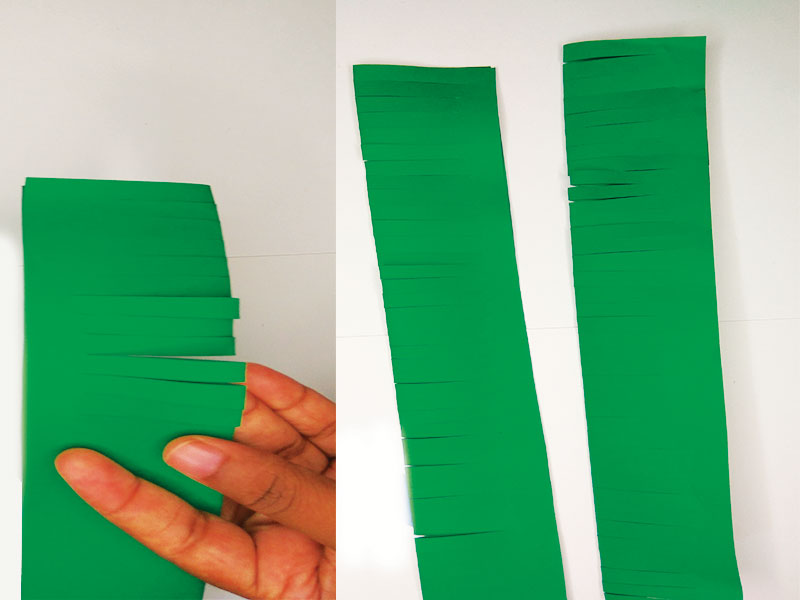 Note: Do not cut the paper apart.
Step 02: Glue the cut paper to the wreath.
Next, we are going to stick the cut paper strip to the cardboard circle.
The size of the green paper we go with can vary depending on the cardboard circle we take. I have taken three green forms. All three forms should have been folded in half and cut into strips, as I said earlier.
Wrap the cut paper strips around the cardboard circle.
It should be glued to stay wrapped around.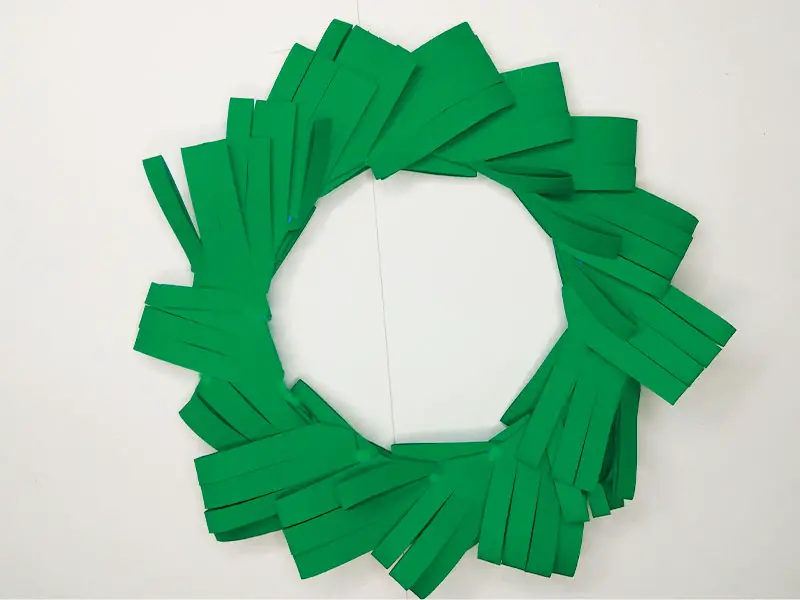 Step 03: Decorating a Christmas Wreath.
We are now going to make the Christmas wreath even more beautiful.
First, cut small circles out of a piece of red paper. Cut the rounds into tiny pieces. Beautiful when the band is small.
Next, stick the red bow we took in the middle of the wreath we made.
Then place the cut red small circles around the Christmas wreath we made.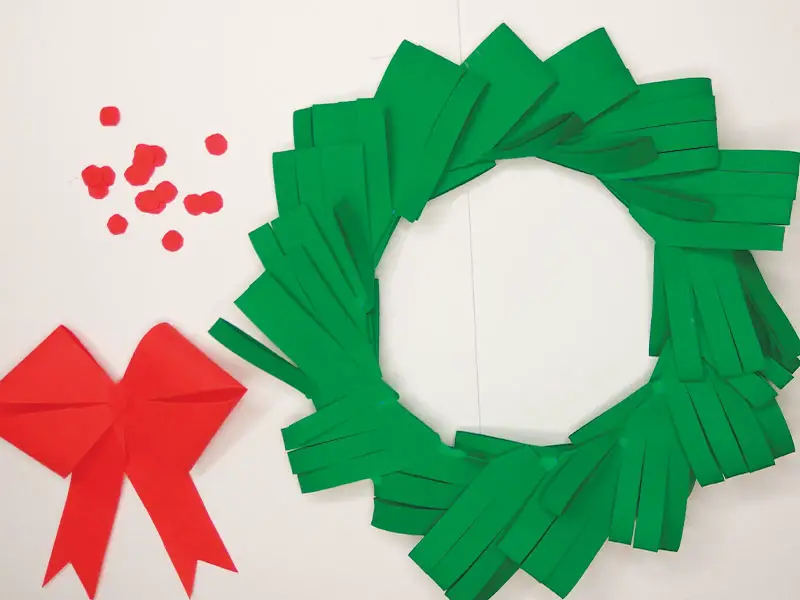 Step 04: Finishing Christmas Wreath
Now we have finished making our paper Christmas wreath. Now you can make your own beautiful Christmas wreath for this Christmas.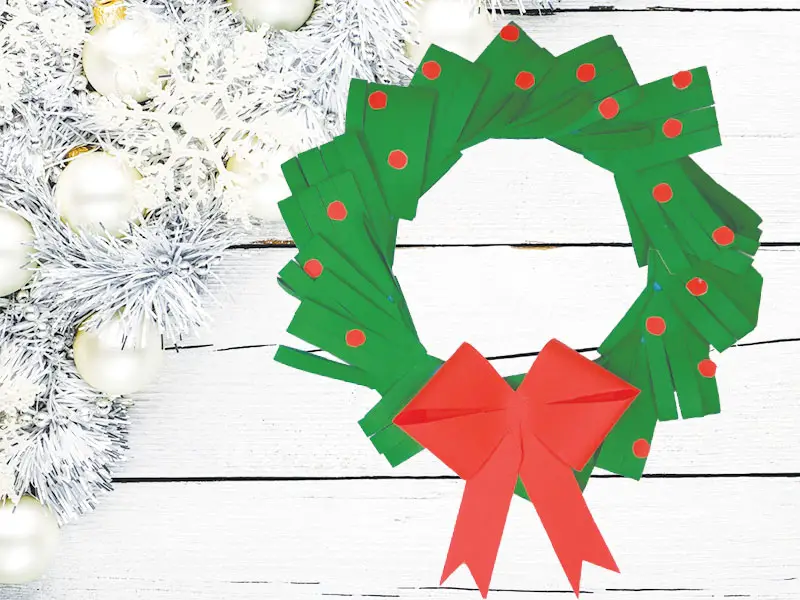 Continue Reading…
How to make quilling christmas ornaments
How to make a Christmas Paper Bag
How to make paper Christmas stars
How to make Christmas tree with paper?