Here I am going to tell you another new design today.
With the onset of the rainy season, small children love to send boats. From time immemorial, it has been a joyous activity for children and adults alike.
So today I am going to tell you how to make a boat to send water in the coming rainy season.
Building this boat is quick and easy. We'll use a common item you're likely to find around any home - a newspaper. So, get ready as we take you through a step-by-step guide to fold this newspaper boat.
How to fold a newspaper boat
What you need:
Simply take one leaf of your newspaper, and you're good to start building your boat!
If you are building a big boat, get a newspaper page. Otherwise, cut a portion to the desired size.
I have taken a quarter of the newspaper page.
Way of the making
Step 01
Now let us see how to bend the boat.
First, take the piece of paper and fold it in half.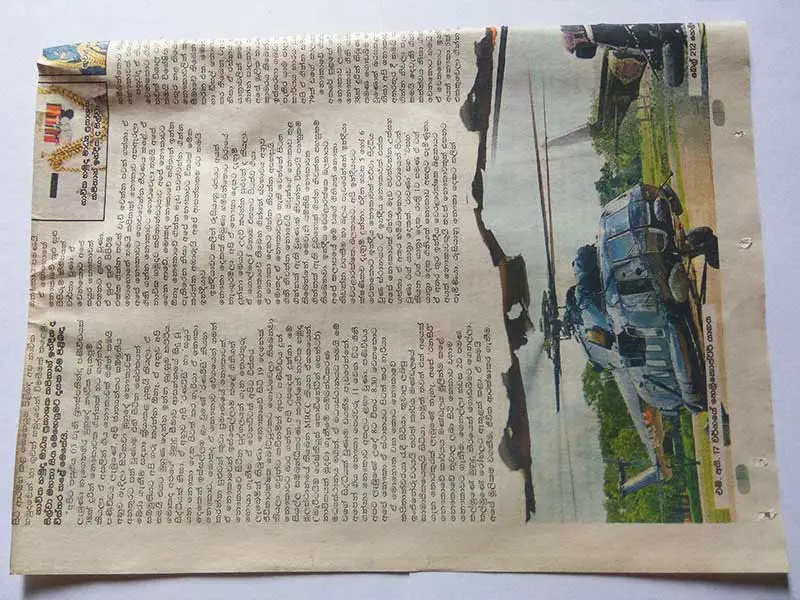 Step 02
Then place the bent side of the folded part on top.
Fold the two corners of the section in the middle in the form of a triangle.
To ensure precise folding, be sure to check out the series of photos laid out below for your easy comprehension.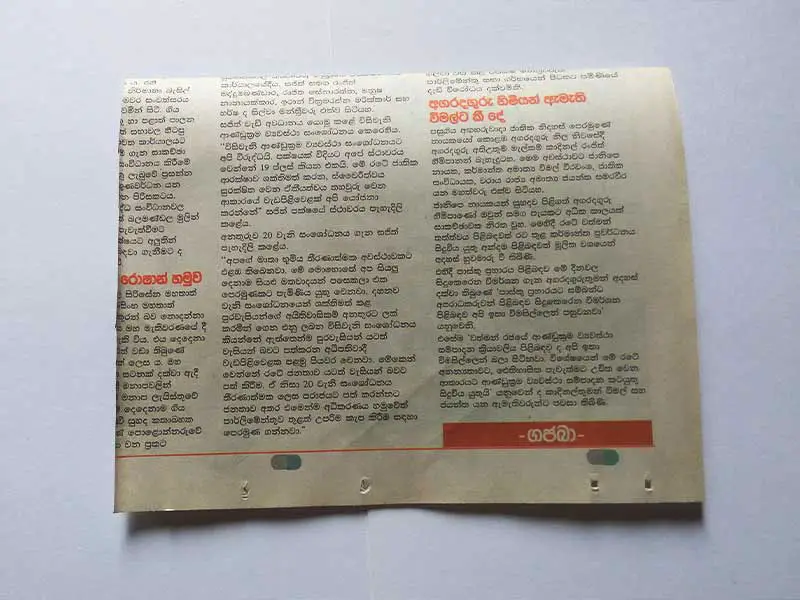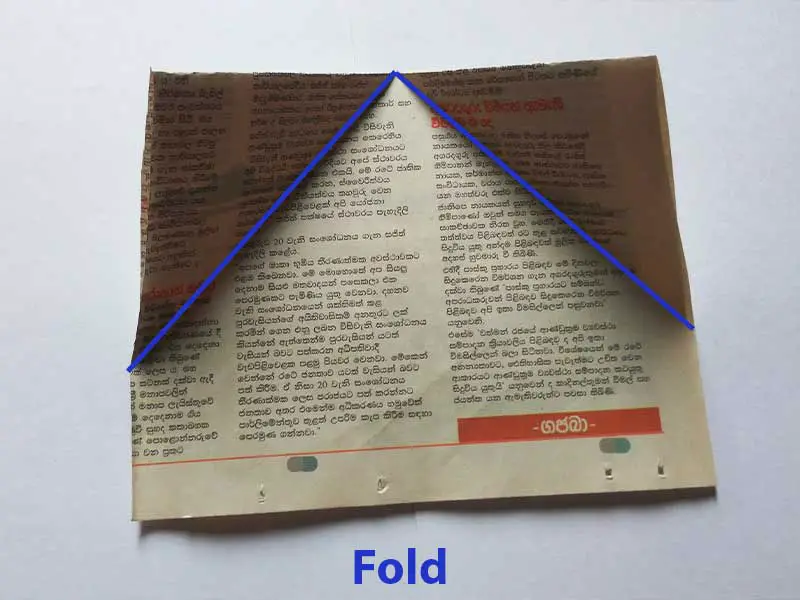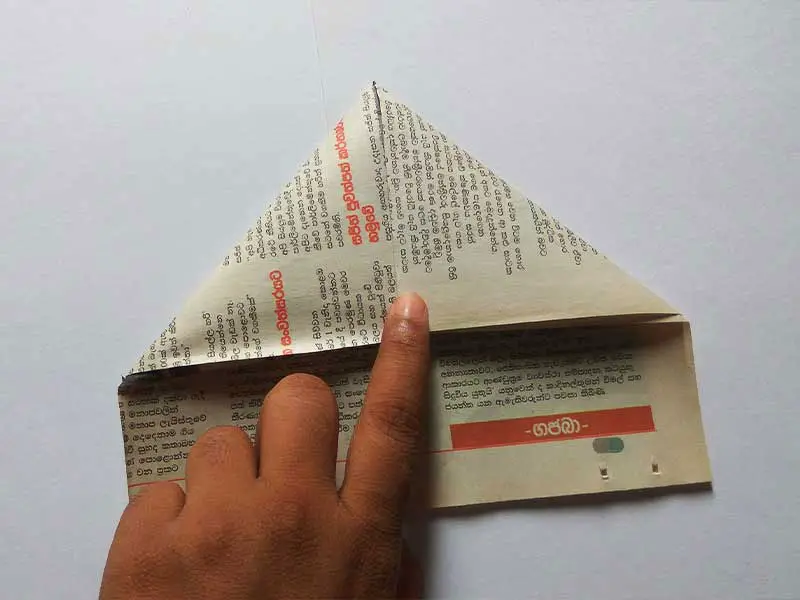 Step 03
Fold the upper part into a triangle and fold the lower two pieces up on both sides. When both sides are bent, it should be as follows.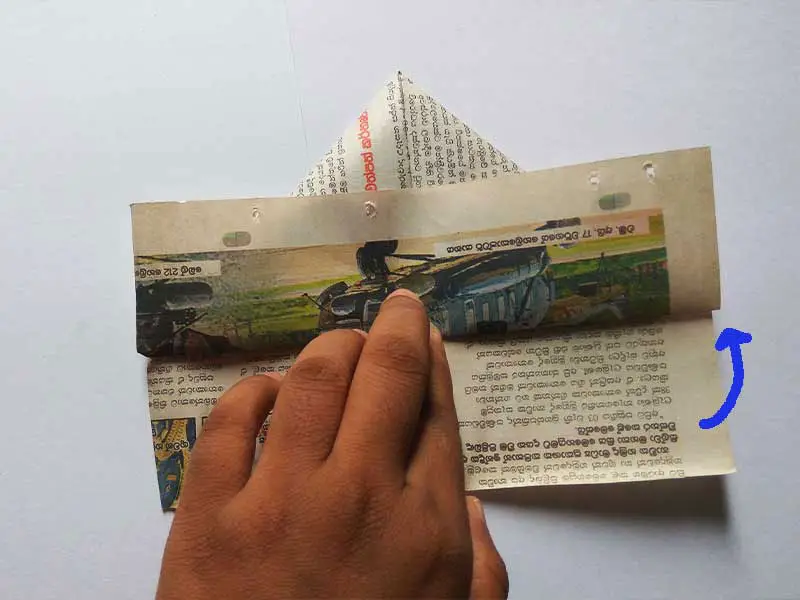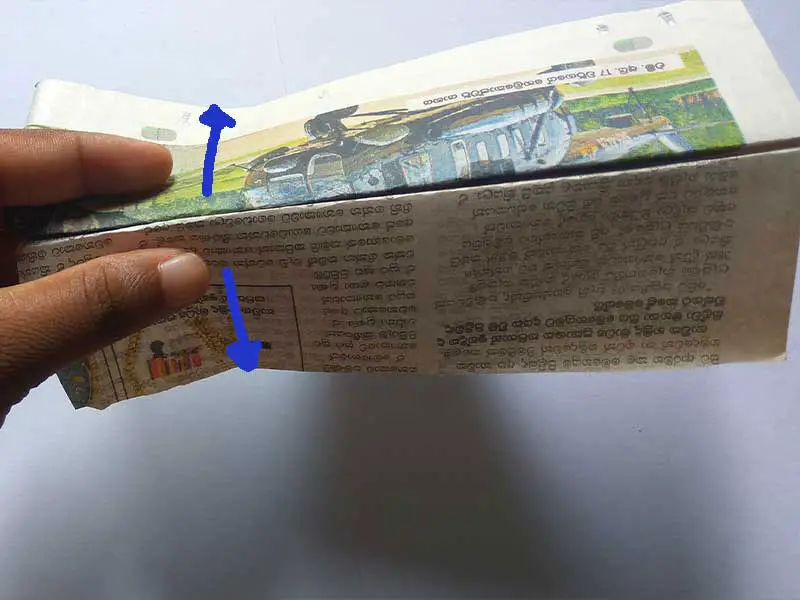 Step 04
At this point, you'll have a folded newspaper taking on a triangular shape.
You can also use that part as a cap.
Now take that piece we've folded and bend it back the other way- just like illustrated in the image below.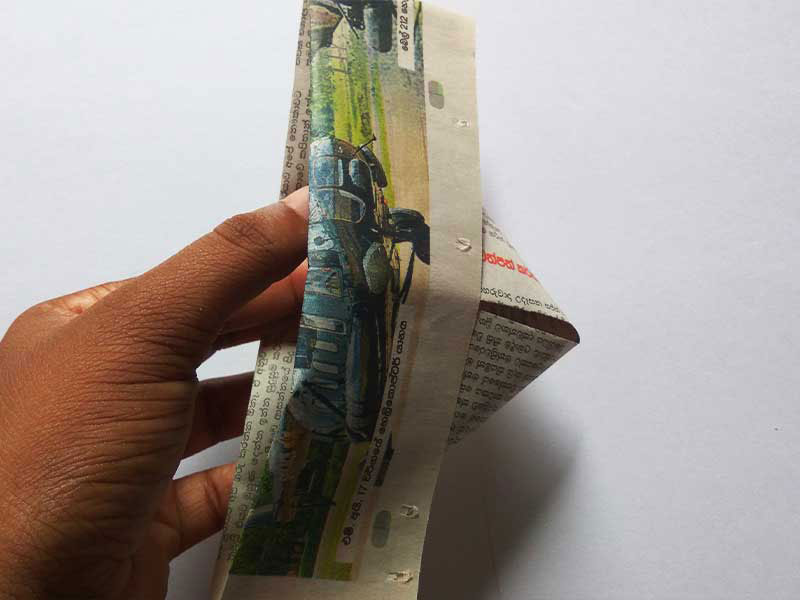 Step 05
Keep the part we created as below. Fold the two corners into a triangular shape on both sides.
Again, it should have a triangular shape.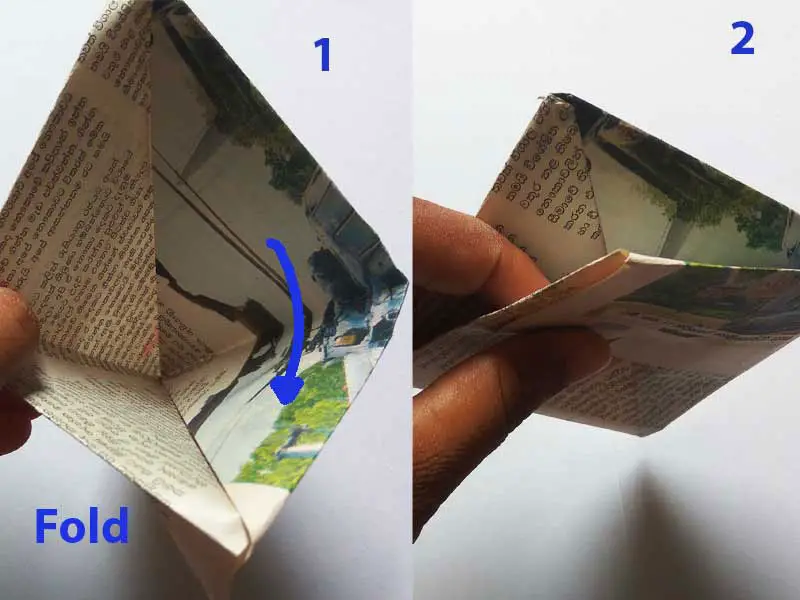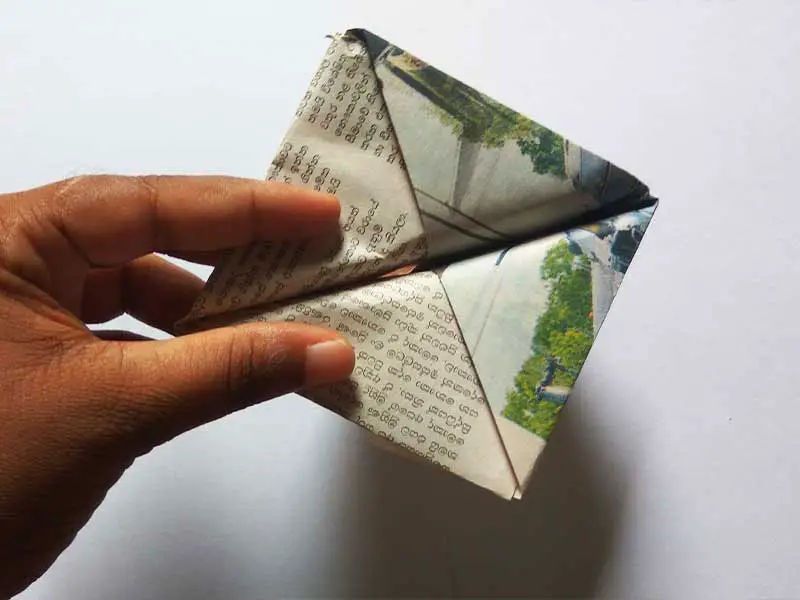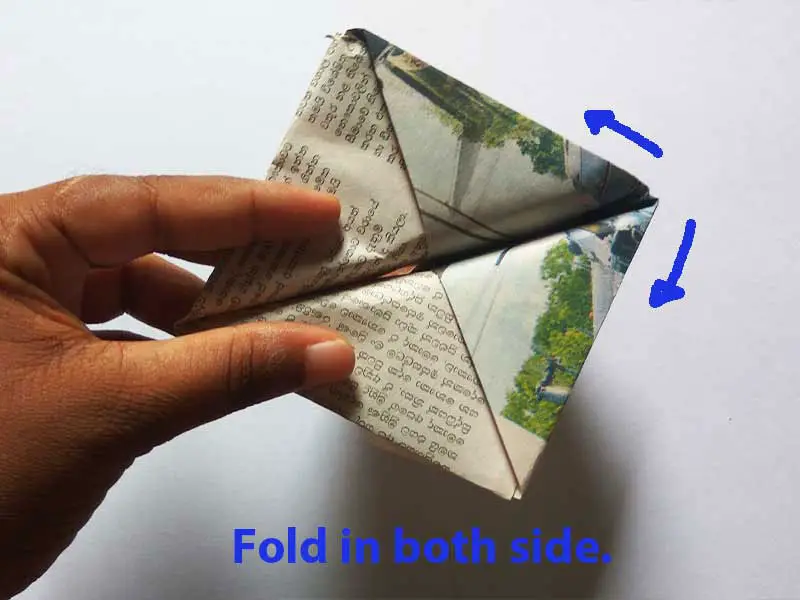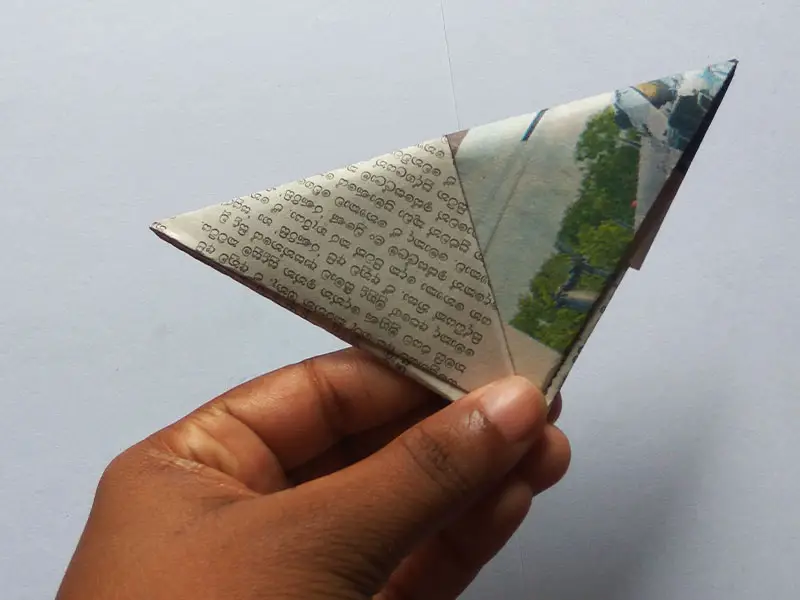 Step 06
Repeat the triangular shape as before.
Fold the two corners again and make a triangle.
Fold in the same way again.
Finally, make a triangular shape.
We've repeated the folding thrice now, focusing on consistency to keep that crisp triangle shape.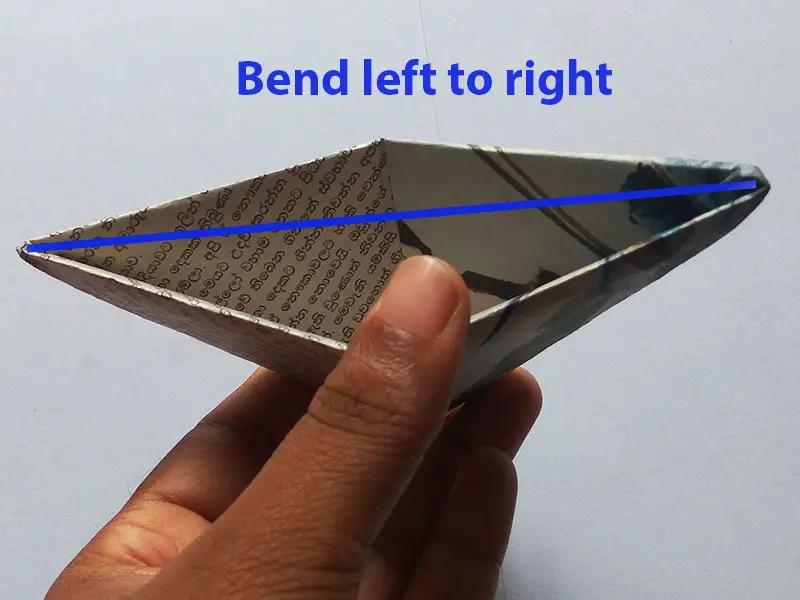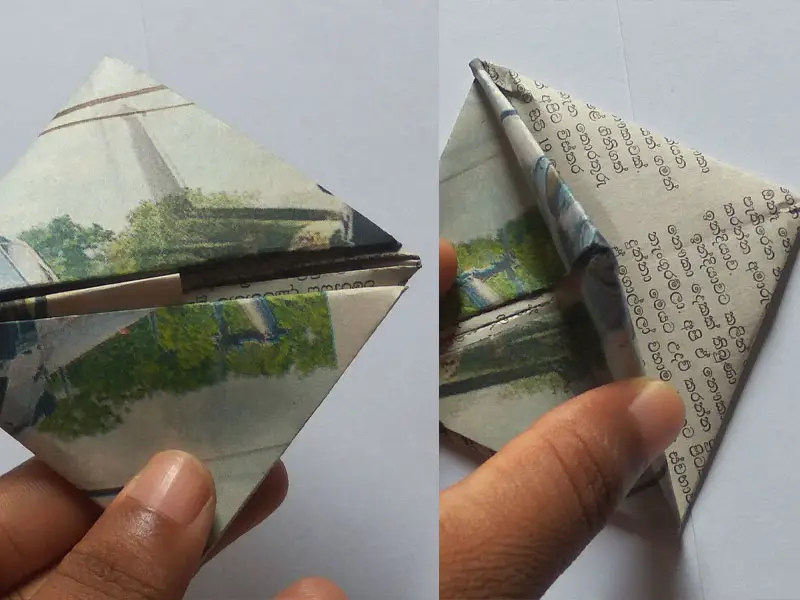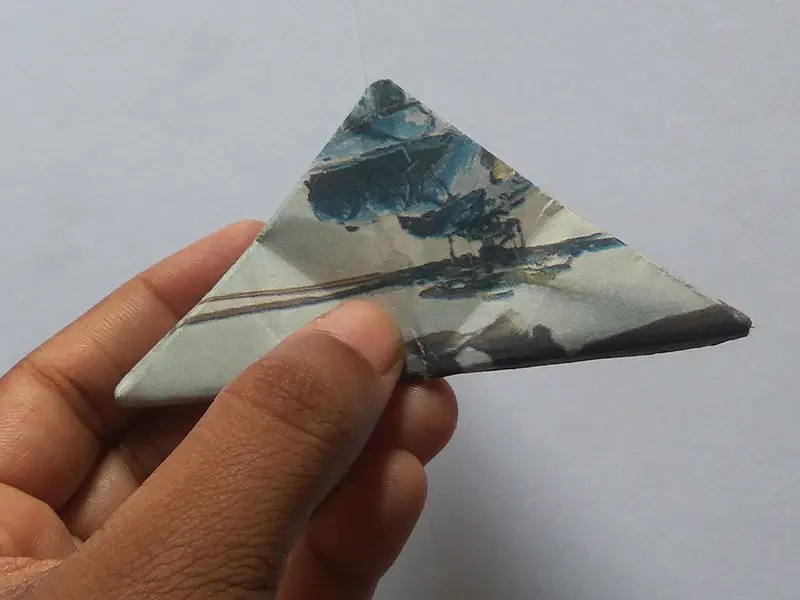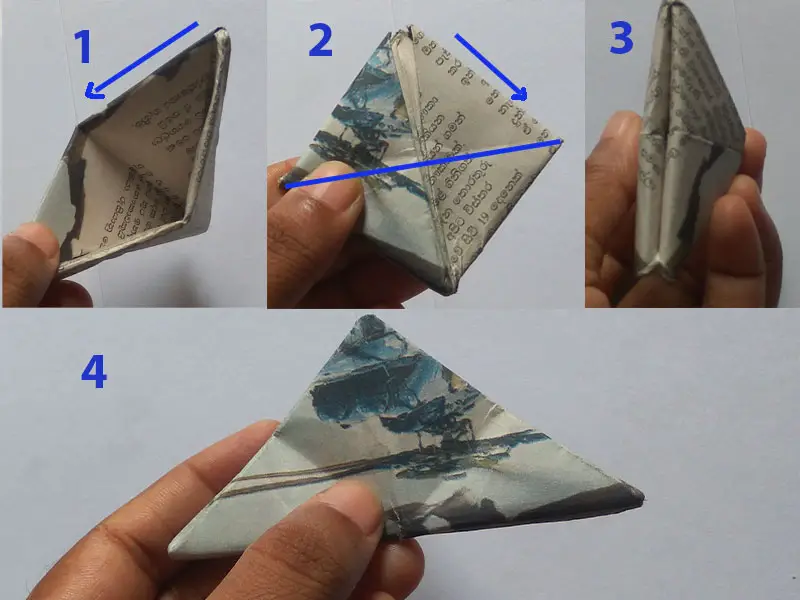 Step 07
You can see that we can move the triangular part that we made when you hold it, as shown below.
Move the two parts apart.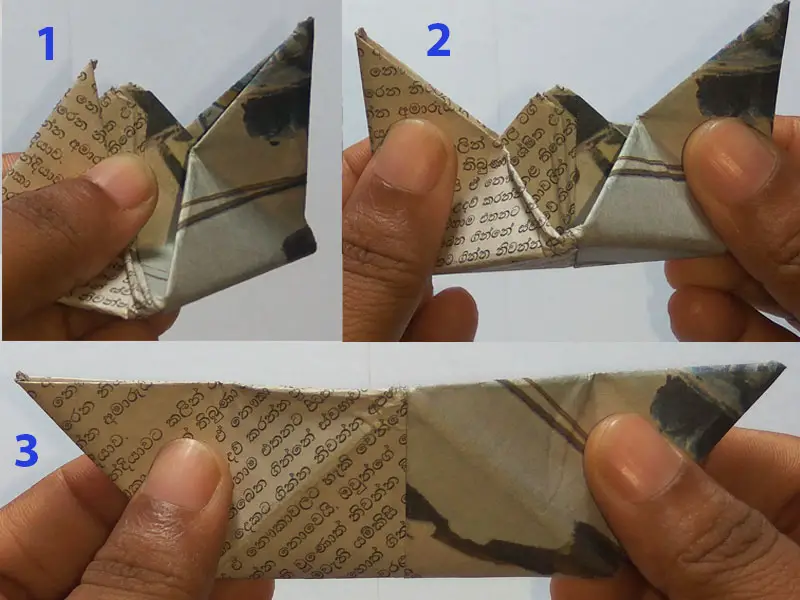 Step 08
We can finally build a boat like this.
Now, all you have to do is fill a basin with water and let your boat set sail. Or, why not wait for some lovely rainfall and watch your boat navigate through the beautiful rainwater-filled puddles?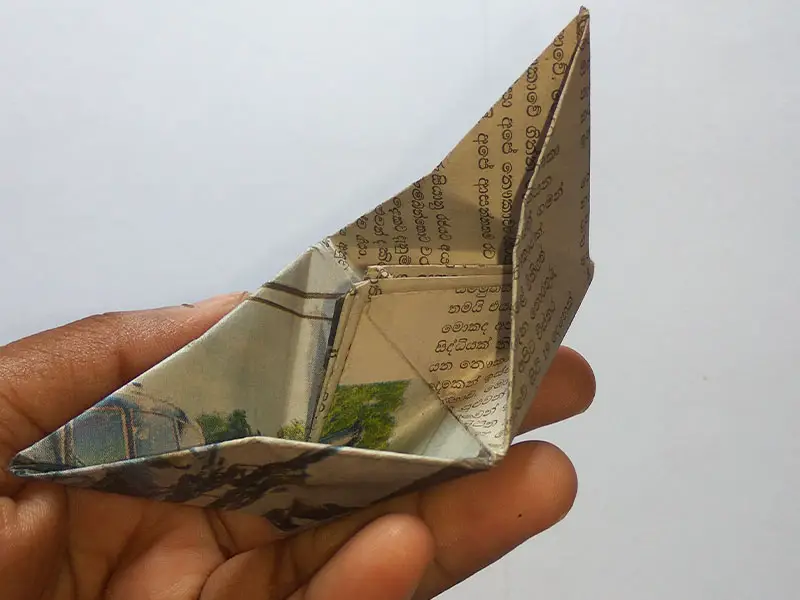 Finished…
Try sending your boat in the water like this.
If you're finding a step hard to follow, don't sweat it- feel free to check out the tutorial video below for more clarity. Thank you.
Continue reading…
How to make flower using paper quilling (simple)
How to make paper quilling butterfly (step by step)
How to make a cup out of paper (easy)
Get to know more about Shehani, the author of these some amazing DIY papercrafts