Christmas is a time when everyone has a lot of fun. A holiday full of joy that everyone, big and small, loves. So, please use that holiday for something meaningful. What I do during the holidays as well as in my free time is create new paper craft designs.
I would love to share how to make a Christmas paper bell that I made in my spare time.
Let's see what I need to do to create this paper Christmas Bell.
How to make a paper Christmas bell
What you Need:
I made two beautiful bell designs. I used glitter paper to create this bell.
All you need is the shiny red paper, shiny green paper, and shiny gold paper.
In addition, a pencil and scissors require glue and thread to hang.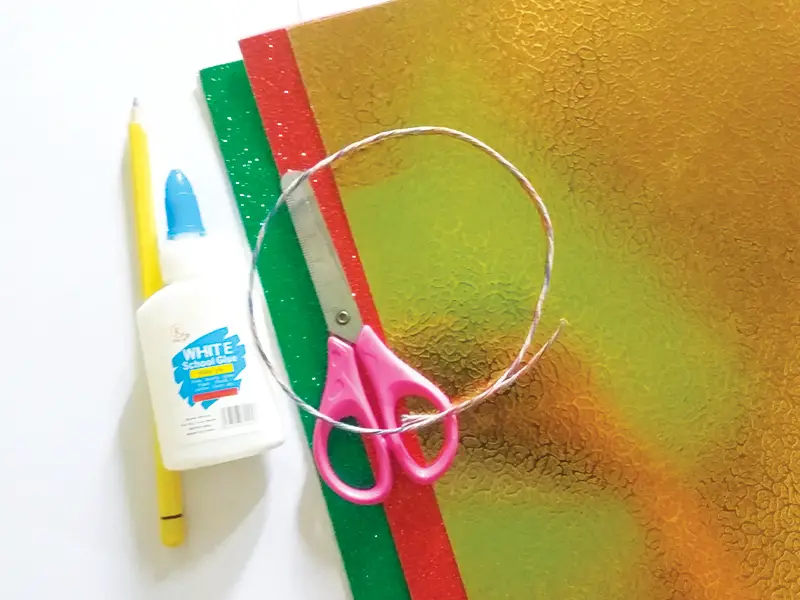 Way of the Making
I created this paper bell for Christmas decorations. For Christmas like that, I have developed many different Christmas decorations, including how to make Christmas angels and make Christmas stockings.
Let's see how to create a paper bell.
Step 01: Cut out the bell shape from the paper.
First, draw two bell-shaped figures on the other side (white side) and not the shiny side of the yellow glossy paper.
Cut out the two drawn bell-shaped figures.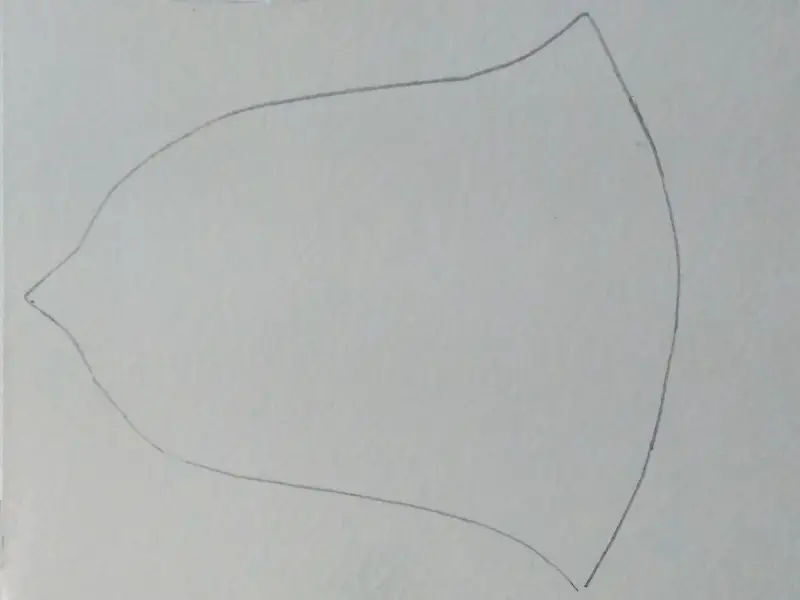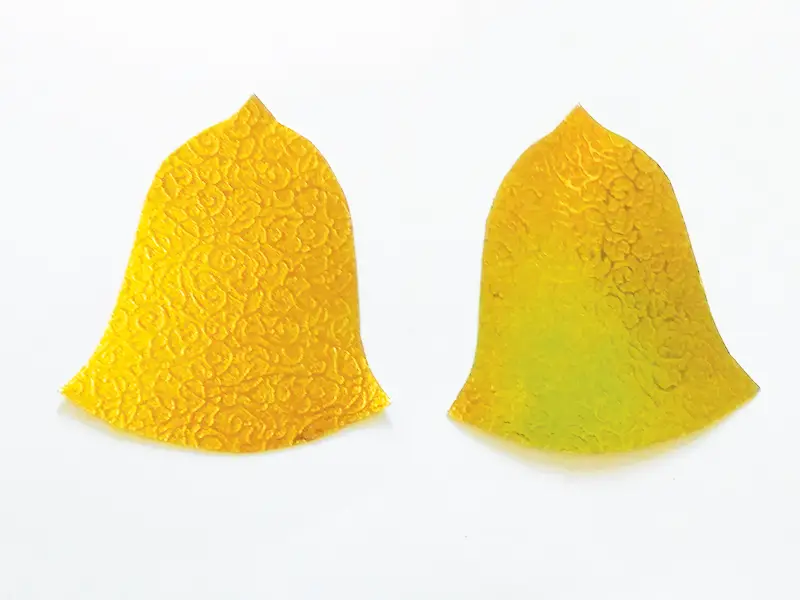 Step 02: Cut two bow shapes into two bells. (The red paper)
We are now going to decorate the two bells we cut.
Draw two beautiful bows on shiny red paper. We have to draw the two bows to match the size of the bells we cut. If the two bows are more significant than the bell, they will not be beautiful.
So, draw two bows to fit the size of the bell we cut.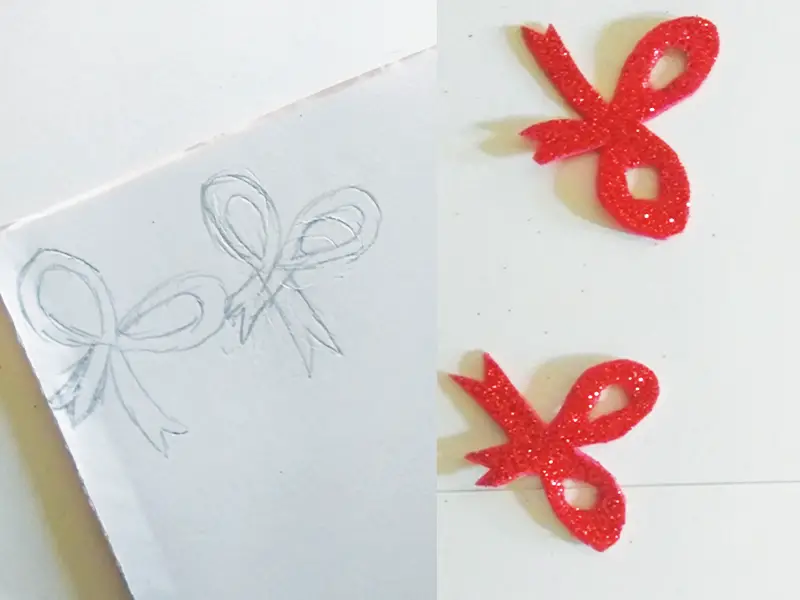 Step 03: Cut out the decoration from the green paper to the bell.
Cut two strips of shiny green paper.
First, draw two sections so that one side is wrinkled and the other is far away from the wrinkles. Below is an image of the wrinkles I drew. The two ripples should be the same width as the bell.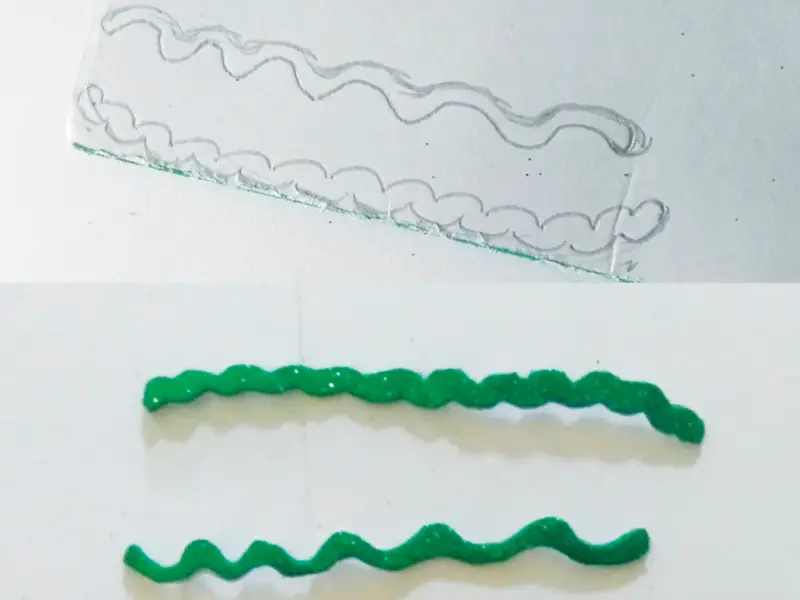 Step 04: Finish the two bells by pasting the cut parts.
Stick the first two cut bows on top of both bells.
Then glue the wrinkled part of one of the two green wrinkles to one bell and the wavy part of the other to the other bell.
The two corrugated sections should be glued so that the two bells are 2,3 cm above the bottom.
Now all the cut parts are glued, and the bell is made. Finally, make a hanging thread over the bell.
This time you have a new decoration for Christmas. I hope you have learned something new from my article.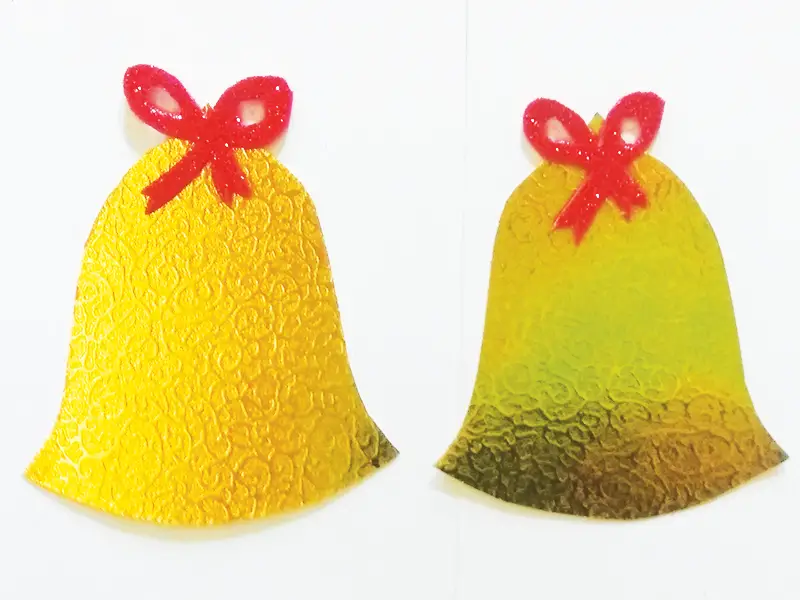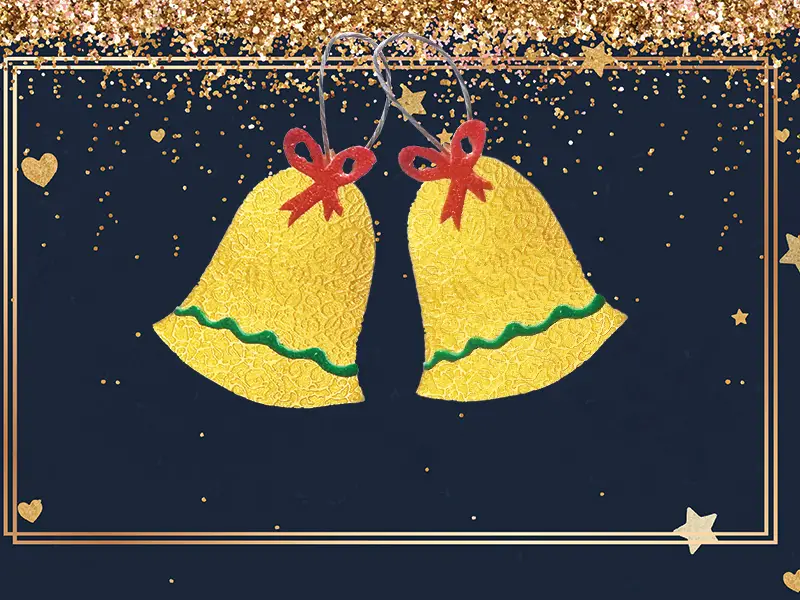 Continue Reading…
How to make a Christmas Paper Bag
How to make paper Christmas stars
How to make a Christmas wreath out of paper