Have a separate wall in your home for this, or would you like individual privacy for yourself in the bedroom? The most suitable decoration for the decoration of the house is the design that You can hang on the wall. Doing so with paper also adds freshness and light to the home.
You can color the wall in your living room or bedroom with a variety of wall decorations of your choice. You probably already know how to decorate your home with tiny wall hangings made of paper. I think my wall hanging craft will be helpful to enhance the beauty of your home further. If you want to have an enjoyable day for your tiring day, learn how to make beautiful using this fantastic wall hanging papercraft.
Below are the materials needed to create a beautiful wall decoration
What you Need:
Colored paper (green)
Made paper flower
Scissors
A bottle of gum
Pencil
A circle of cut cardboard
We also need threads to make it hang on the wall. You can use any colored paper you like for this.
Way of the making
Step 01: Remove the center of the cut cardboard circle.
Cut a circle in the middle of the cut cardboard circle and remove. The cardboard circle should have the shape of a wheel.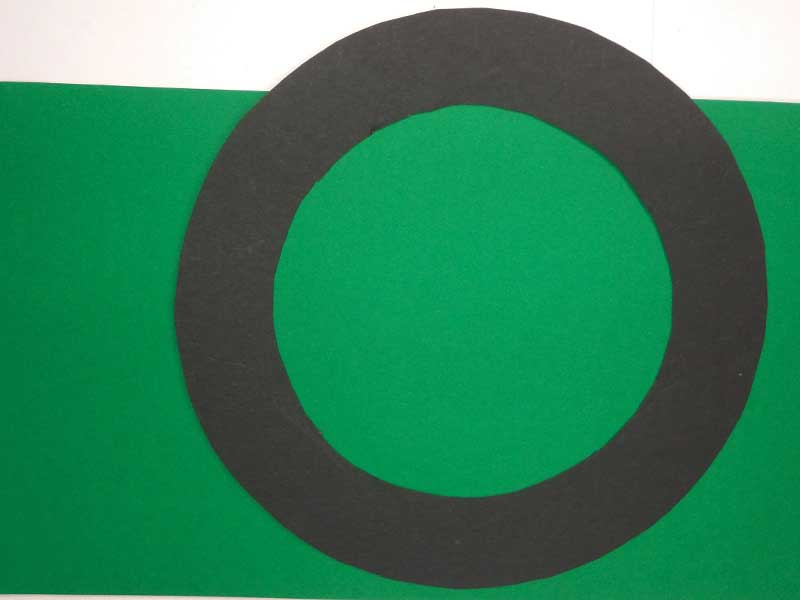 Step 02: Glue the circle with green paper.
Now we need to glue the cut cardboard circle green. Cut strips of paper out of green paper and stick them around the circle.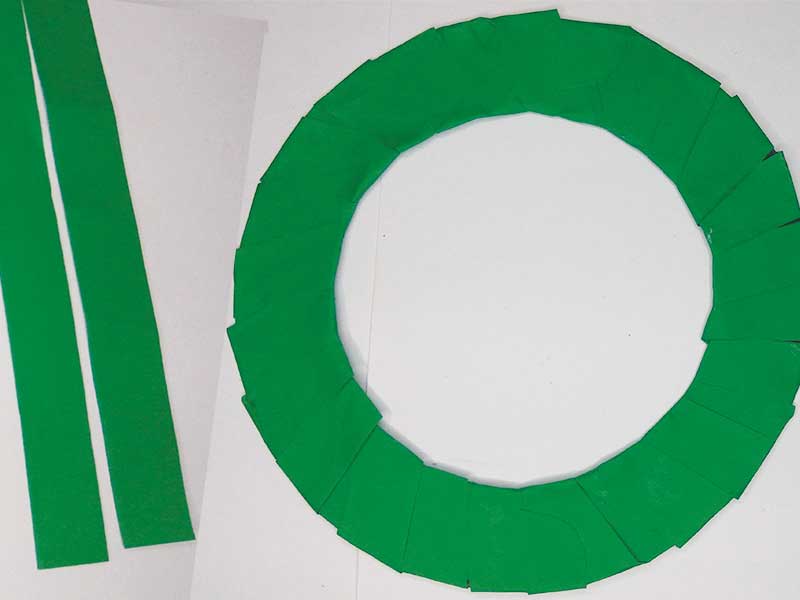 Step 03: Cut leaves from green paper.
Cut a rectangular piece out of green paper. Then fold the long side in half. Then cut two halves in a circle on the inside, not on the side of the bend.
Cut about 12 leaves that way.
I have put up pictures. Look at them.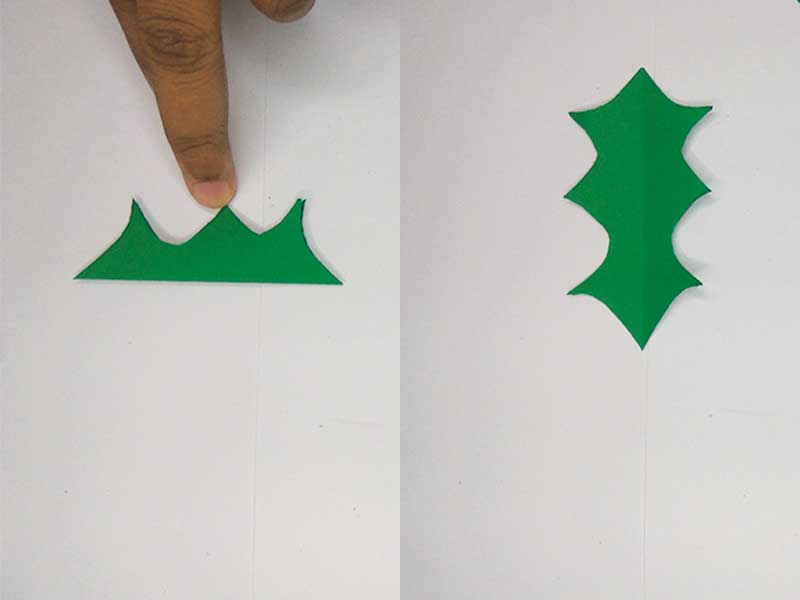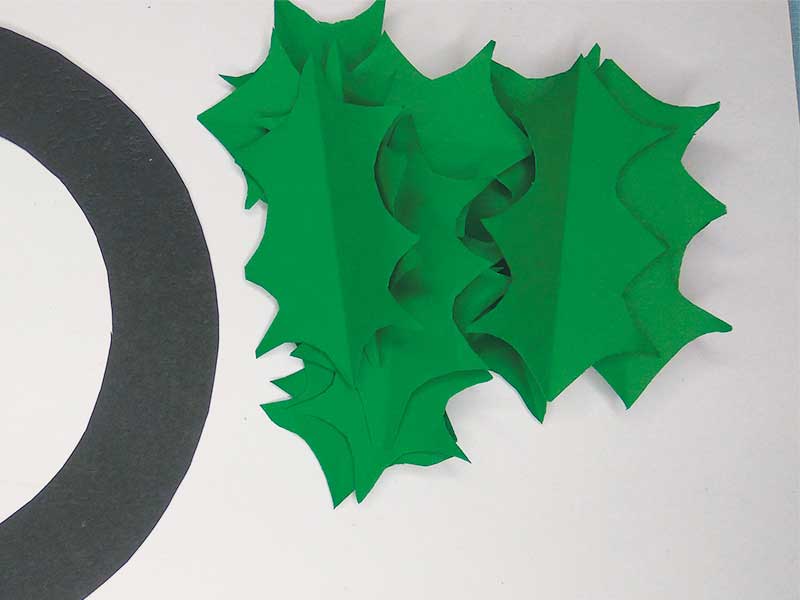 Step 04: Sticking the leaves into a circle.
Now we need to glue all the cut leaves into the circle. Arrange the leaves neatly around the circle.
Make a thread on the wheel before gluing the leaves if you want to hang it.
Then glue the leaves together so that the thread closes.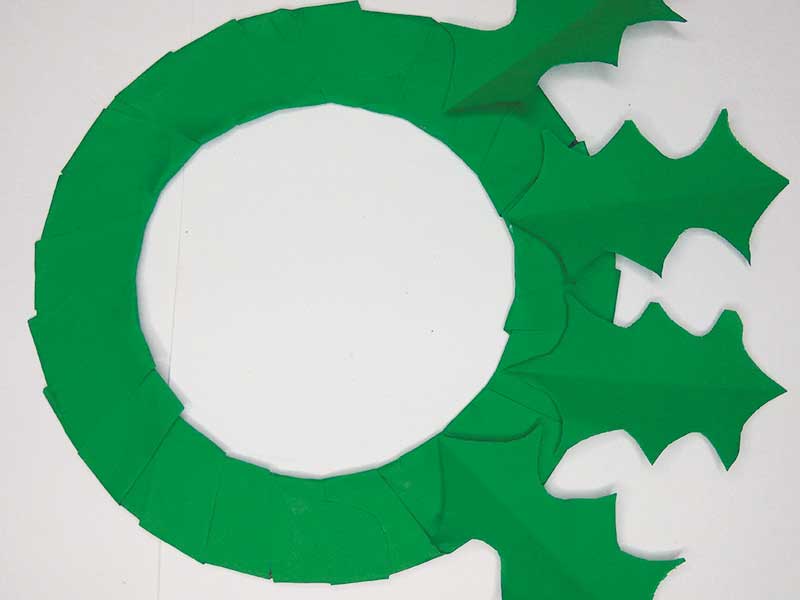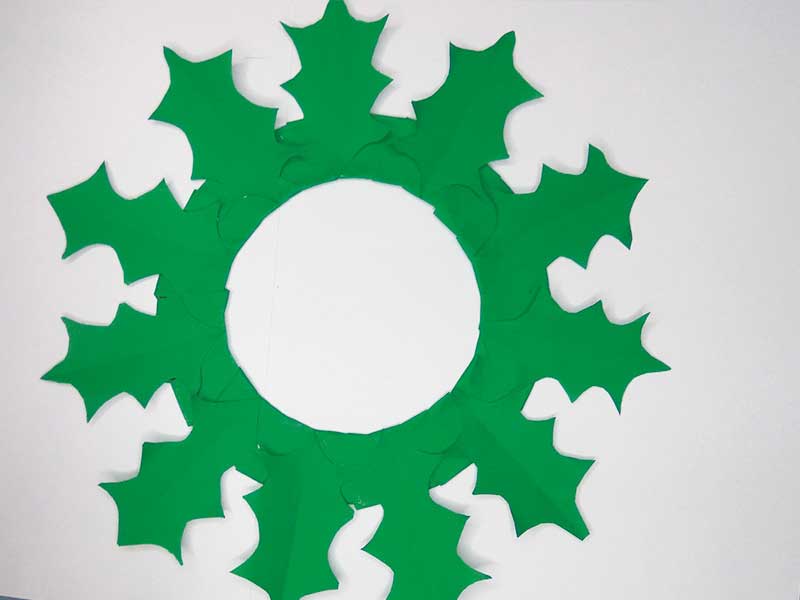 Step 05: Add the prepared paper flower.
Finally, we must glue the paper flower in the middle of the wheel made of leaves.
I have brought you this paper flower from my previous article on making it. If you want to make this paper flower of mine, see that article.
So now we've finished making a beautiful wall decoration. You, too, can use different colors to create this decoration.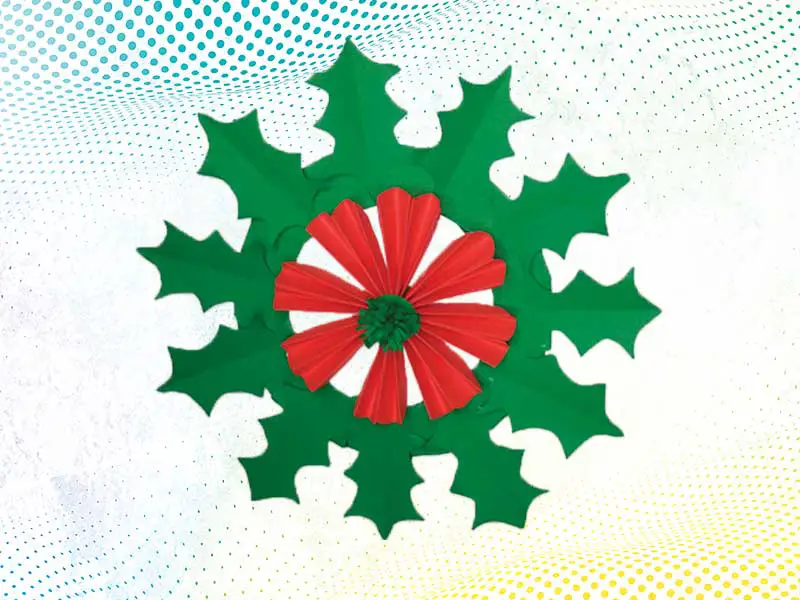 Continue Reading…
How to make a small paper quilling flower?
How to make flower using paper quilling (simple)
How to make quilling christmas ornaments